Gumboro disease in layer hens: Not all vaccines are appropriate
Layer hens are more susceptible than broilers to Gumboro disease virus (IBDV) infection. Therefore, a strict control and prevention plan must be implemented in order to avoid the great economic impact that this disease can cause for layer producers.
Clearly, the most important tool for the prevention of IBDV is through a rigorous vaccination programme, but not all broiler Gumboro vaccines are safe for these sensitive birds. Fortunately, there are some registered vaccines on the market for laying hens whose safety and efficacy have been tested and guaranteed.
Layers are highly suceptible to IBDV infection
Gumboro or Infectious bursal disease (IBD), is an acute and highly contagious disease that affects young chickens at 3-6 weeks of age (Lukert and Saif, 2004). The main target organ for IBDV replication is the bursa of Fabricius (BF), where B lymphocyte maturation and differentiation take place.
Thus, chickens infected with IBDV show suppression in both humoral and cellular immunity, leading to a variety of secondary infections and a decreased response to vaccinations, which result in major economic losses to the poultry industry.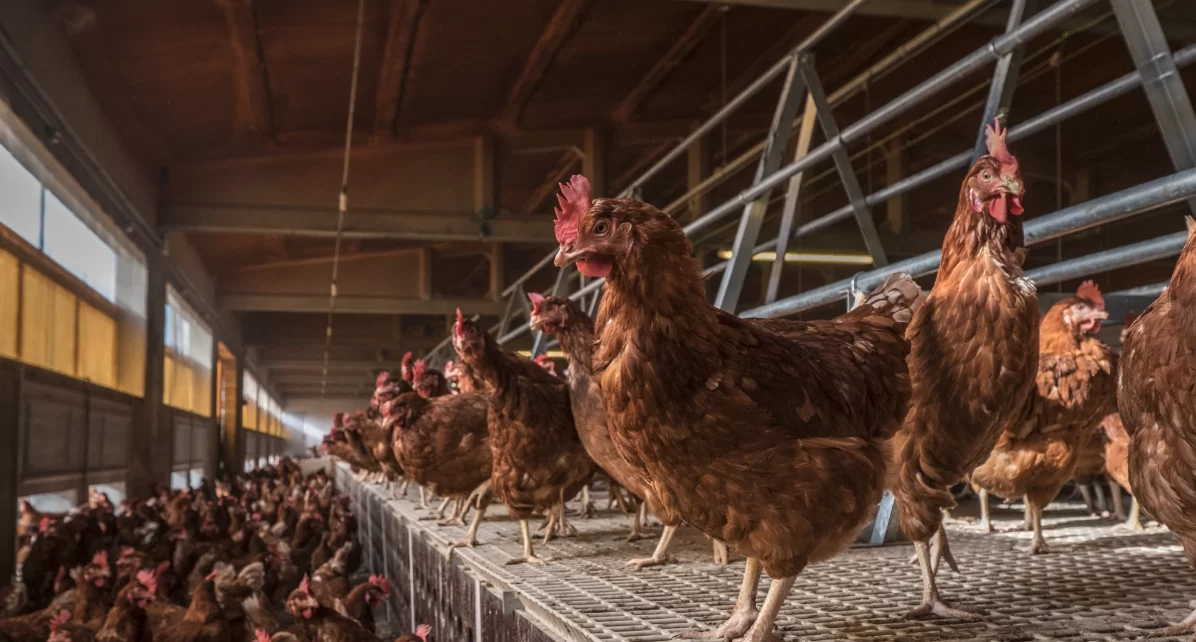 Layer hens are more susceptible to IBDV than broilers, having a great impact on their future egg production and quality due to the compromised immune system that it can cause. The disease can also vary in its severity, and its impact will depend on factors such as the age of the hens, their overall health, the strain of the virus and management practices. Additionally, light hen breeds show higher mortality rates than heavy breeds.
The pathogenesis of IBDV was investigated in different layer and broiler type chickens in comparison to highly susceptible SPF layers. The results showed that layer chickens of all genetic backgrounds showed significantly higher IBDV antigen loads in the bursa of Fabricius compared to broiler chickens (Tippenhauer, 2013).
Prevention and control of IBDV in layers
Young birds are exposed to the virus at an early age due to the high resistance of the virus to disinfectants and the environment. Thus, it is essential to prevent infection at an early age, so that the immunosuppressive effect can be controlled. Besides biosecurity, this can be achieved by immunization of the parent stock just before the laying period, which will provide passive immunity to the progeny, protecting them during the critical first weeks of life.
Once the maternal antibodies are no longer sufficient to protect the chicks, protection must be achieved through vaccination with live attenuated viruses at farm level or with hatchery vaccines. Sreedevi et al (2007) observed the presence of pathogenic classic IBDV strains in commercial layer flocks, suggesting that the vaccination programmes used were not fully effective. A clear finding of this study was that maternal immunity (MDAs) could have neutralized the efficacy of the live attenuated vaccine used. This means that with conventional live attenuated vaccines, the timing of vaccination is crucial in order to avoid their possible neutralization by the MDAs. It has to be taken into account that the half-life of MDAs in layers is longer than in broilers (approximately 3 vs 5.5 days).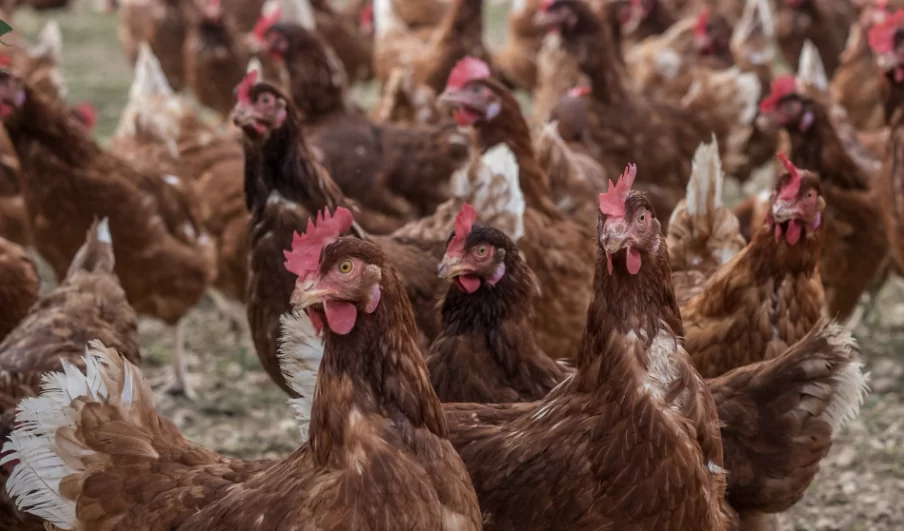 Hatchery vaccines (immune complex or recombinant HVT-IBD vaccines) are commonly the chosen option for the immunization of young chicks. While most of the IBDV hatchery vaccines currently available on the market are registered for broilers, not all them are effective and safe for layer-type birds.
Recombinant HVT- IBD vaccines are frequently the type of vaccines chosen for layer chicks because they do not cause bursal atrophy, but the immunity created can require time to fully develop, even more so in the presence of MDAs (Jackwood, 2016), which can lead to an immunity gap and thus a high risk of infection
Immune complex vaccines can be a good strategy for preventing and controlling IBD in layer hens. Nevertheless, the chosen immune complex vaccine must guarantee that the strain contained in the formula is appropriate for layer chicks and that all the viral particles are coated with antibodies, that is, that they are in the form of an immune complex, to avoid serious safety issues that could be caused by a free virus in the formula.
In Europe, the European Medicines Agency (EMA) has officially registered the immune complex vaccine GUMBOHATCH® for laying hens.
GUMBOHATCH® is a next-generation immune complex vaccine with an innovative formula and exclusive quality controls that guarantee that 100% of the vaccine viruses are protected with antibodies (IgY).
This registration makes GUMBOHATCH® the only immune complex vaccine that has achieved EMA approval for administration in both broilers and layers.