Innovation in subcutaneous chicken vaccination with Hipraject® – the step forward
One of the most frequently used routes of administration for chicken vaccination worldwide is undoubtedly subcutaneous (SC) injection in day-old chicks (DOC) in the hatchery. In fact, this method is estimated to account for 70% of all hatchery vaccinations thanks to its simplicity and associated low costs. However, various factors can impact the achievement of high success levels with chicken subcutaneous vaccination. New developments in the automation of subcutaneous devices are presented for a better vaccination performance in chickens.
Chicken vaccination
Subcutaneous injection in day-old chicks consists of the administration of a volume of 0.2 ml into the skin behind the neck. Automatic devices are used (mainly pneumatic vaccinators) for the performance of chicken subcutaneous vaccination.
Important vaccines for chickens (such as those for Gumboro, Marek and Newcastle disease) can be applied via this route. In general, SC vaccination coverage that exceeds 98% is considered to be good, which means that at least 98% of the DOC receive the correct volume of vaccine, at the correct location on the neck and without suffering significant injuries or too much stress. To achieve this objective, the following points will need to be taken into consideration: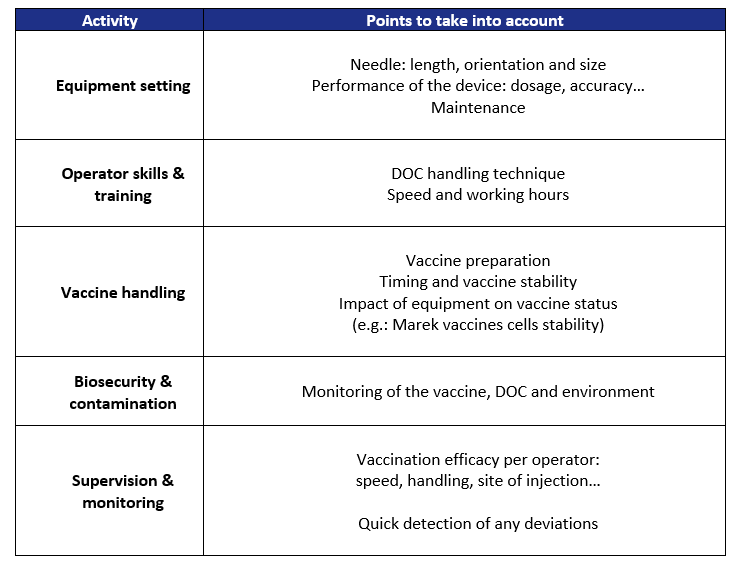 HIPRAJECT® is an electronic and IoT single cylinder injector developed by HIPRA, that has brought significant advantages and innovative features in the use of chicken subcutaneous vaccination:
Accurate and precise dosage
Low maintenance needs & ease of performance
Traceability of the whole vaccination process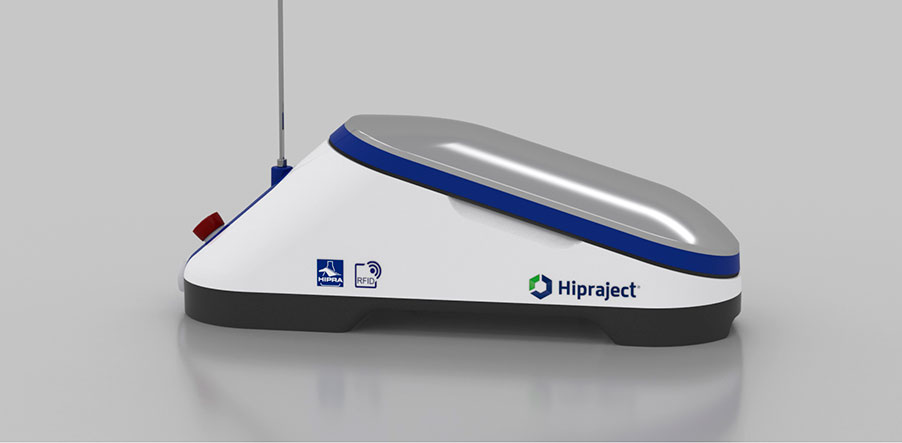 Accurate and precise dosage
On average, one SC operator can vaccinate around 2,500-3,000 DOC per hour. In most cases, however, this volume can only be maintained for a maximum of six hours. Larger vaccination rounds, or higher speeds, can result in lower chicken vaccination quality due to tiredness and a lack of accuracy.
Thanks to the injection system provided by its electrical activators, HIPRAJECT® will only inject the dosage when the total volume of the vaccine is loaded. HIPRAJECT® is the only SC vaccinator on the market that can ensure the delivery of a precise dosage of 0.2 ml/shot throughout the entire vaccination process. This is an important difference versus pneumatic devices where tiredness or a too high operator speed can lead to administration of an incorrect vaccine dosage. In addition, HIPRAJECT® also allows the vaccination speed to be controlled, ensuring that the rate of vaccination is always optimal to guarantee the quality of chicken vaccination.
Ease of performance & low maintenance needs
Even the most skilled vaccination operator cannot achieve target vaccination levels if the equipment is not good enough. Simple and small mistakes in needle and equipment adjustment (needle length, air pressure supply, sensor location) can lead to significant problems and will have a direct impact on the vaccine injection site, dosage and DOC injury rate.
HIPRAJECT® is a smart device that offers ease of performance thanks to a multi-option menu that can be operated through an electronic display. This menu will allow, for example, automatic control of the needle depth depending on the age batch of the breeders or automatic performance of the priming and cleaning processes.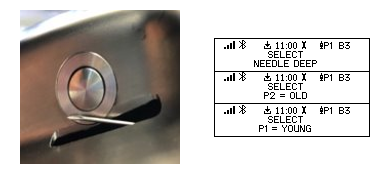 The display also has an electronic warning and alarm system that will ensure control and  proper functioning of the device.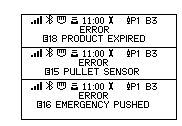 In addition, HIPRAJECT® ensures that no air enters during vaccination thanks to its air bubble and liquid flow detector sensors.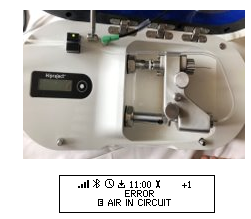 Finally, an anti-error needle positioning system based on the poka-yoke concept, guarantees correct positioning of the needle to avoid loss of vaccine and injuries to DOC at the time of inoculation.
Traceability of the whole vaccination process
How can we improve results if we don't know where improvements need to be made?
Each vaccination failure results in a specific post-vaccination issue and it is the role of the hatchery vaccination manager to monitor each of these potential errors on a regular basis, operator by operator. If any of these specific failures are detected, immediate corrective action should be taken.
HIPRAJECT® is an internet of things (IoT) device that offers full traceability and control of the chicken vaccination process thanks to its communication with HIPRAlink® Vaccination.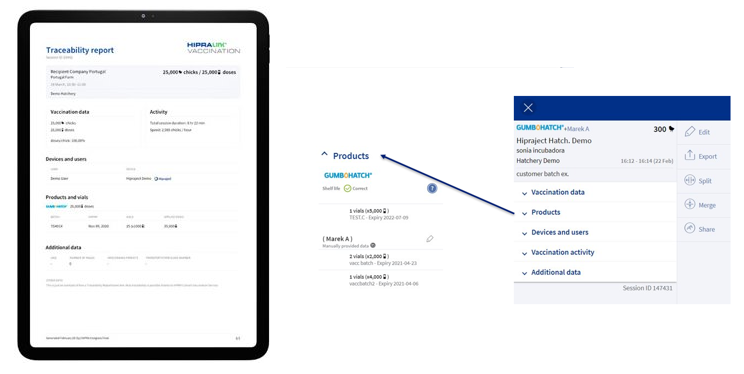 To achieve that objective, HIPRAJECT® includes the following IoT elements:
Ethernet and 3G connection, to share all the vaccination data with the cloud
Bluetooth connectivity to share the vaccine data between different HIPRAJECT® devices
An RFID antenna to read the RFID chips of the smart HIPRA vaccines, which will automatically trace the information on nº of doses, batch number or expiry date of each vaccine vial used
All the data recorded and generated by HIPRAJECT® can then be automatically sent to the HIPRAlink® Vaccination software, the third element of the SMART VACCINATION concept, to help veterinarians and hatchery managers to manage, analyse and certify their own vaccination activity.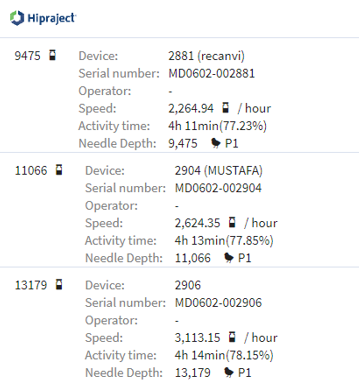 Conclusions
Subcutaneous vaccination is a highly popular and convenient method of chicken vaccination. It can achieve high levels efficacy and coverage but is highly dependent on two factors: operators and equipment. Only trained and skilled operators, together with good quality modern equipment, can guarantee a constant and homogeneous vaccination efficacy ratio.
HIPRAJECT®, with its innovative and unique features to ensure fewer errors and correct control of the vaccination process, is a real step forward to achieving the high-quality subcutaneous vaccination in chickens demanded by modern poultry husbandry/industry.